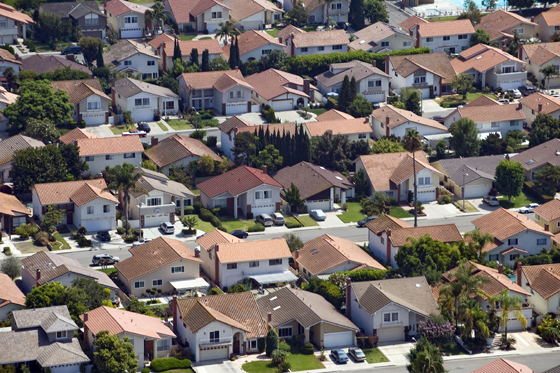 A two-year streak of rising house prices continued in Orange County through February, up 16.4 percent year over year, CoreLogic's latest home price index shows.
However, the rate of gain is on the wane.
February's year-over-year increase was the smallest since February 2013 and is down from a high of 23 percent in August.
The Irvine-based data firm, which produces one of a series of competing home-price indexes, shows steady year-over-year price gains in the county for the past 1 1/2 years.
In addition, the index value — based on comparisions of repeat sales — increased 1.3 percent from January to February, CoreLogic reported. Month-to-month gains have occurred in 23 of the past 24 months.
Orange County's February price gains were greater than seven of the 10 most populous metro areas in the nation.
Only three metro areas had bigger gains: The Inland Empire led the nation with a 22.2 percent gain, followed by Los Angeles County at 18.8 percent and the Atlanta area at 16.7 percent.
Nationwide, house prices increased 12.2 percent in the year ending in February, according to CoreLogic.
California led the states with price appreciation at 19.8 percent. Fourteen states had double-digit year-over-year gains and 22 states were approaching pre-recession price peaks.
"As the spring home-buying season kicks off, house price appreciation continues to be strong," said CoreLogic Chief Economist Mark Fleming.
Rising prices are expected to spur more homeowners to jump into the market, Fleming added. That rising supply should keep home price gains moderate in the near future.
In Orange County, for example, the number of homes for sale jumped 8 percent in March from February and was up 23 percent since the start of the year, according to Steve Thomas of ReportsOnHousing.com.
BY JEFF COLLINS / STAFF WRITER/ OC Register /Published: April 2, 2014 Updated: 7:22 a.m