Looking to Identify a Suspect

Press Release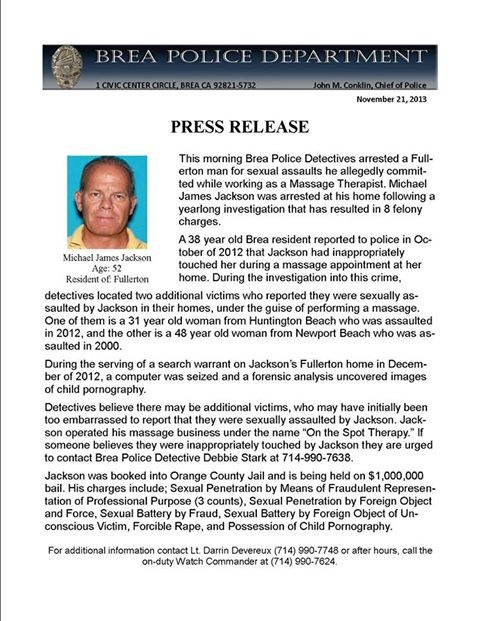 Brea Police Department
CERT – Community Emergency Response Team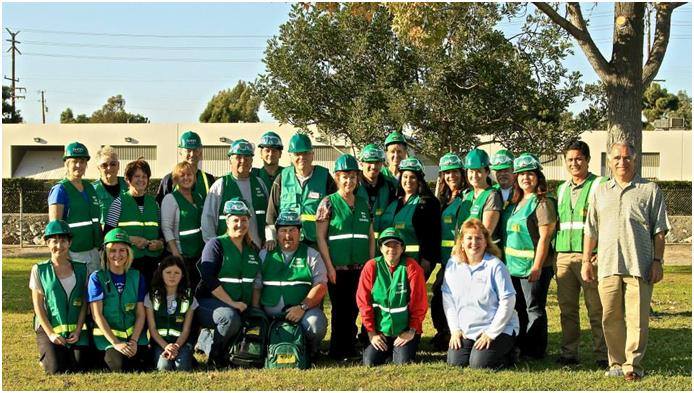 On Saturday, November 2, the cities of Brea, Placentia and Yorba Linda graduated the largest joint CERT (Community Emergency Response Team) class in their history. With over 70 people enrolled, 67 ultimately graduated, 25 of which are Brea residents. Each of these CERT graduates completed 25 hours of emergency preparedness training. With a total of over 250 graduates in Brea, we are seeing the value of CERT in building a sense of community, resilience and preparedness at the grass roots level. Way to go Brea!
Coffee with a Cop
The Brea Police Department invites you to another Coffee With A Cop event. Mark you calendars and we hope to see you there!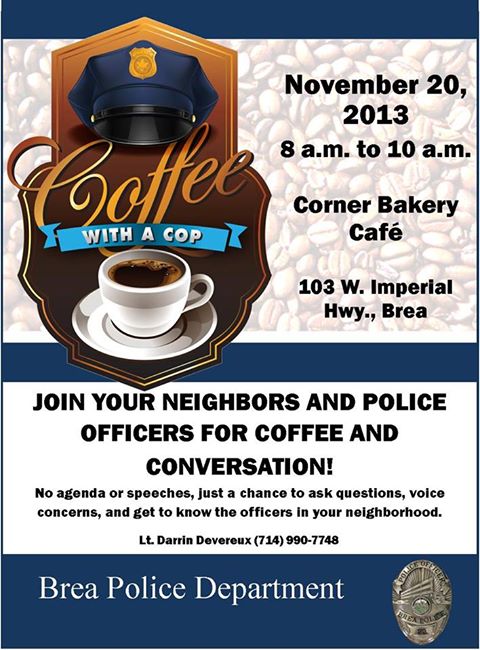 Looking to Identify a Suspect
The Brea Police Department is looking to identify this vehicle burglary suspect. Please call the phone number listed at the bottom of the bulletin if you have any information that could help us catch this thief.

Press Release
Brea police officers take custody of graffiti culprit. Nice job Brea PD CSU team!