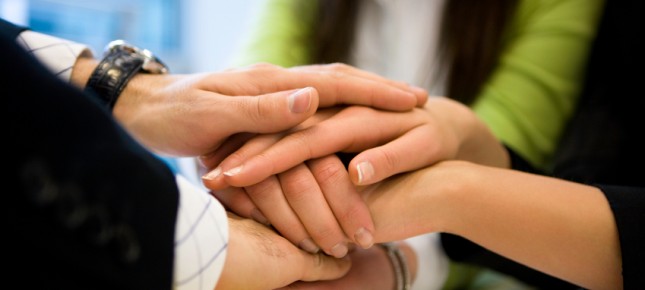 The end of summer's approaching fast, but that doesn't mean the opportunity has passed for buyers who've just decided to jump in.
But, while the opportunity hasn't gone away, the truth is things have already changed drastically in 2013. It's your job as an agent to get and keep your buyers up to speed on the latest market changes. Here are a few talking points and follow-up resources that we hope will make your job easy and put your buyers in the "offer writing" mindset:
1. Preparation is more important than ever.
Many buyer prospects know that the economy and real estate markets are changing for the better. What they may not know is that these changes mean they have to be more prepared than ever.
The more common multiple offer scenario, continuing skittish lending standards, and climbing prices mean your buyer clients need to be ready to act. That means having answered key questions like:
How much do you really have for a down payment?

What's your actual credit score? And, are there any errors on your report?

What's your target neighborhood and why?
You not only need to ask these tough questions in your counseling appointments, but make sure you're providing resources to help them along the way like Trulia's Buyer Guide: Preparing to Buy.

Use the guide to help you with your preparation talking points and then pass it along as a follow-up e-mail.
2. Lowballing is one of the biggest mistakes you can make.
Deals don't happen when one party is miserable with the final terms. And if the first terms signal a tough negotiation, many sellers will decide to just walk away.
That's why your summer buyer pep-talks must include some conversation on why not to low ball an offer. It's better to tackle this early and cut down on the time it takes some buyers to face reality later.
When you're chatting with buyers, here are three things to make sure they know:
Time is money – Lowballing can cost you both

Multiple offers are becoming common – Your lowball probably won't even be considered

Offended sellers aren't your friend – So, make sure your offer is respectful
3. You can beat the competition, if you're smart.
Multiple offer scenarios can be intimidating for your new clients, but you can help them beat their fears. Use your market knowledge to help them understand that the "right" offer is not always the highest offer and how to make smart decisions that will help land them the home.
4. Dreams don't do you any good inside your head.
There's nothing worse than getting to or through the offer stages of a home purchase and then finding out that the wrong color floors, feng-shui of the walls, or some other nuance will keep you from closing.
To be successful, you need to get into the mind of your summer buyers early. Make sure you ask them about their deal breakers and deal makers. And, when you're done, give them the homework of filling out this Dream Home Checklist.

This will help you, the agent, avoid the secret deal killers your buyer clients may have never thought about until the end of the offer road.
5. "Right Fit" is about the whole picture, not just a feature.
The last and probably most important pep-talk points for summer buyers is to "keep an open mind." The slim inventory doesn't mean the dream homes are all gone.
It may just be a matter of smartly identifying the perfect property hidden behind a few small flaws.
For help explaining this and the real "right fit" to your new buyer prospects, download and share this helpful Guide 5 Signs a Home is the Right Fit.
Hopefully these handouts help you engage and win over some new buyer prospects this summer. Comment below and let us know:
1) What other pep talk points would you add to the list?
2) What are the e-books, handouts, and articles you wish we'd tackle in the upcoming weeks and months?
Written By Jovan Hackley More about Jovan Hackley