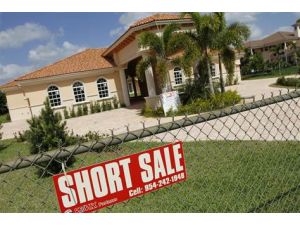 Great information for those homeowners with negative equity.
Many homeowners face foreclosure or are having a difficult time making their payments and are considering options such as a short sale, filing for bankruptcy protection or just handing the bank the house keys and walking away from their debt.
The choices can be confusing.
"There is so much misinformation out there," said Doug Bickham, a real estate lawyer in Lake Forest. "The law is constantly evolving and even Realtors don't understand all the fine distinctions in the law."
The Register asked Bickham, managing attorney at Rasmussen Law Firm, and Bob Hunt, broker at Keller Williams OC Coastal Realty and a longtime member of the California Association of Realtors' board of directors, to explain the most common misconceptions held by underwater homeowners, or those trying to help them.
Click here for entire article.
Contact Roy at RoyaltyAgent@gmail.com
http://www.youtube.com/user/royaltyagent1?feature=mhee
http://www.linkedin.com/in/royhernandez
https://twitter.com/Royalagent2011
http://www.facebook.com/Royalagent
http://pinterest.com/rroyster47